A professionally installed automatic sprinkler system is the smart way to beautify

your landscape, and one that will make your life easier. To make the most of your

investment you will want to make sure it is designed and installed properly, with the

diverse needs of your landscape in mind. Choosing the right contractor is an important

decision. The contractor will design and install your automatic sprinkler system, and will

ensure the right components are used for each part of your landscape.


Licensed and Insured Irrigation Contractor ** Always check credentials **

When choosing a contractor, you should be wary of those who offer to charge you

significantly less than others. Low bidders may not be licensed or insured and may often

use cost-cutting techniques that can jeopardize your lawn and shorten the life of your

system.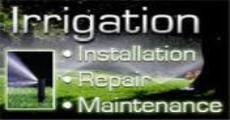 If a new sprinkler system is what you have decided to accomplish then Better Than Rain Irrigation Inc. is the company for you.

Wells, pumps, sprinkler etc. Lawn Maintenance and Landscaping services